The Tracks
The download link: trackcomp1.zip (161 megabytes)
Copyright © 2009 by Christopher Keith Marona, Yann Fléjou, Kyle Melen, Dane Johnson, Luiz Henrique Alves, Lucas Ditzel Gaspar, Giorgio Baroni, Zack Dupuis, John Bixler, John Turissini, David Diehl, Brent Wilson, James Goard, Andrew Rehkopf and Josh Vanderhoof

This work is licensed under a Creative Commons Attribution 3.0 Unported License.
Windcott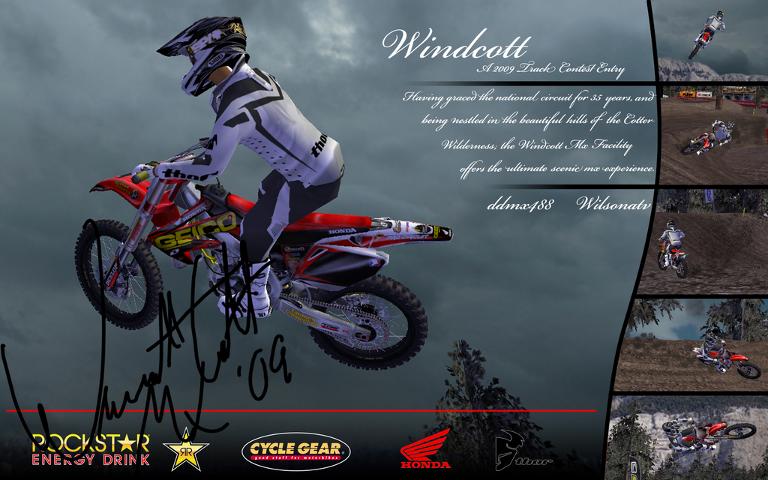 Imagine driving through the scenic hills of the Cotter Wilderness to go to your favorite track for your own private ride day. You get there and a storm has just passed through. The track is a little muddy in spots but it's ok, the main lines are all worn in an ready to be ripped on. Making one lap around the perfect track just isn't enough though; the beauty that surrounds you is surreal. From the pine trees, to the mountain scape in the background, Windcott is the ultimate destination for a motocross getaway.
Credits:
Disp: ddmx488
Texs: wilsonatv/ddmx488
Objects: ddmx488/wilsonatv
Object placement: ddmx488
Environment: ddmx488
Project Conception: David Diehl

Cypress Hollows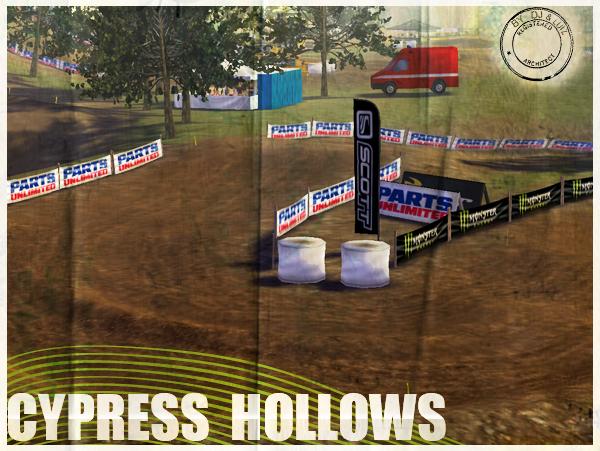 Displacement map, track textures and environment created by DJ. Track objects and their skins created by LuizH. Credits to Wakestyle21 for his stakes, and JLV for general help.
Lodge Forest MX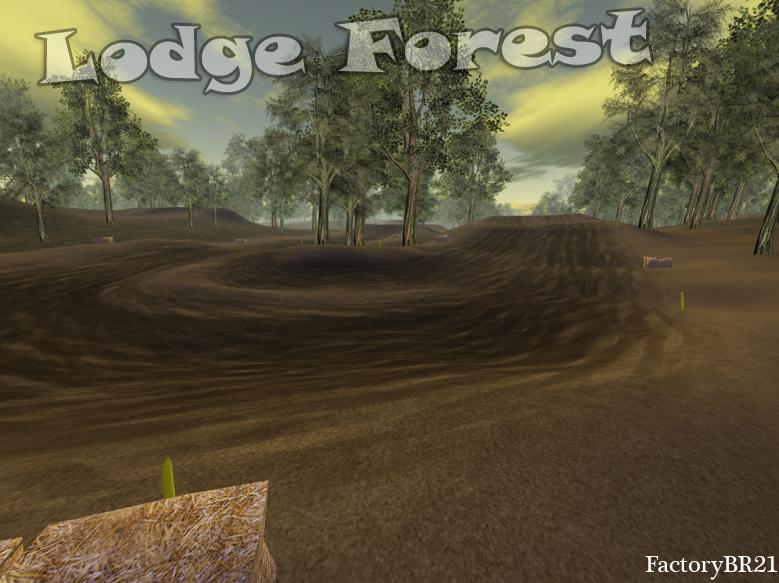 I'm going to a trip and I have 5 minutes to send my track and I didn't have time to finish the objects on my track but it's pretty done. It's a big national track in middle of a nice forest , I've done my best on this track and I hope you guys like it. You should ride with your suspension lower than 50 to get no troubles on the bumps. Thanks for everyone who helped on this track also JLV for the contest. Have fun.
Beaumont MX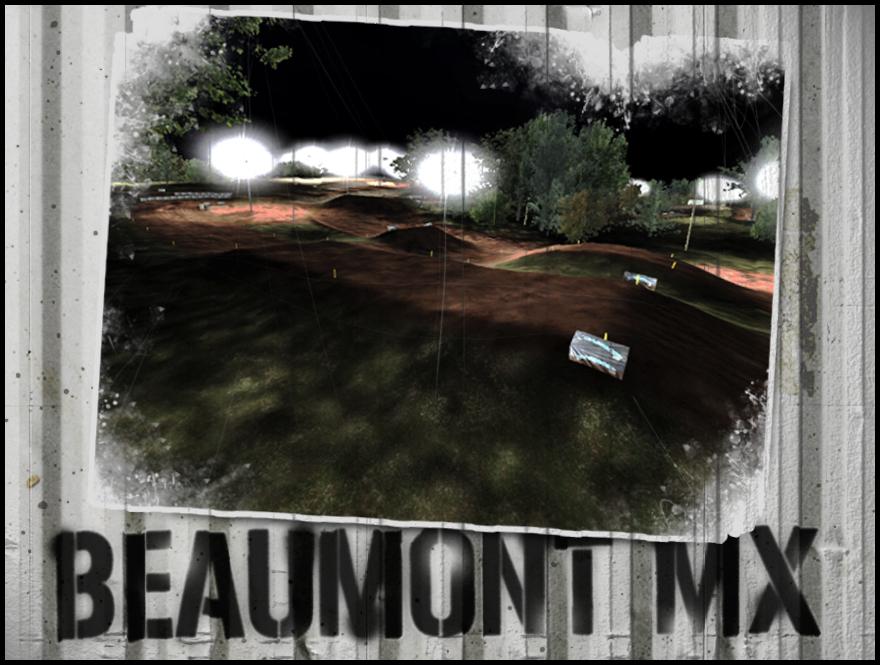 Beaumont MX is a nighttime motocross track featuring high speed and low speed sections, small jumps and big jumps.
Timber Hills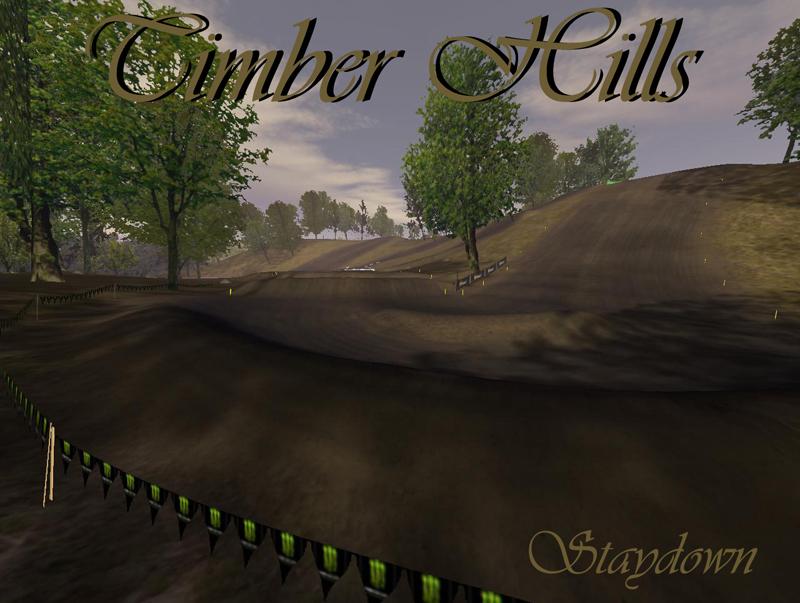 This track was inspireed after attending Unadilla for the pro nationals this year. The elevation changes provided an awesome base to carve an mx track into. My main goal was to base everything off of a realistic scale. I hope that you all enjoy it.
Thanks to:
Mikey- Barn model
DJ- Cabin model
02RR02 & Mulishatroop88 - Beta testers

KingLuc Mx Park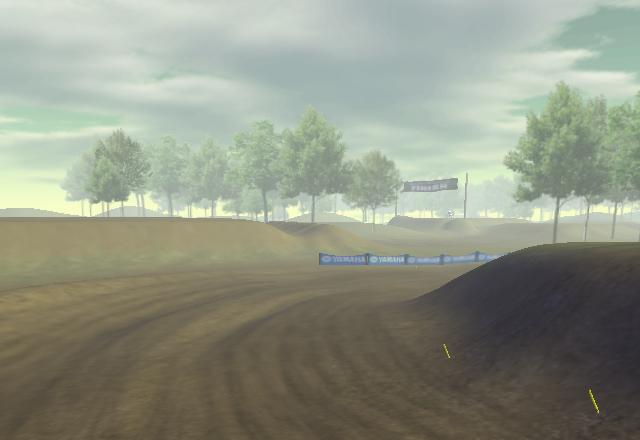 Thanks for FactoryBR21 to be patient and spend hours teaching me and showing me his skills.
Cedarshires Hill MX Park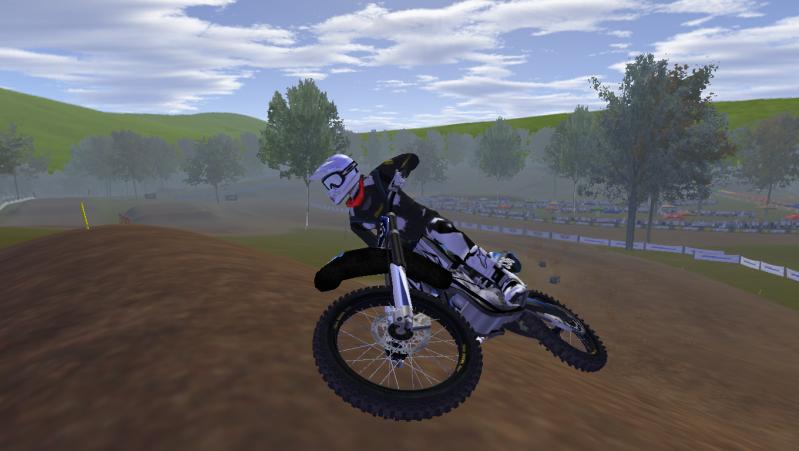 Cedarshire Hills MX Park (folder name is cedar hill), is a technical, fast, jumpy, and fun track.
Pottawattamie MX Park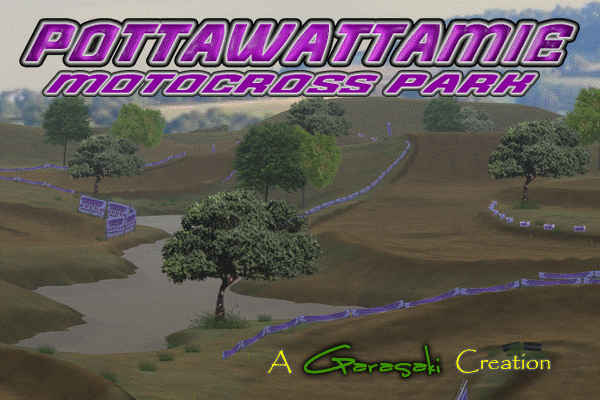 I tried to keep this simple - a natural terrain motocross track that would work good for online racing. Enjoy!
Special thanks to DJ, DDMX, and WilsonATV for lots of help, answering stupid questions, and actual content.
Pinnedtown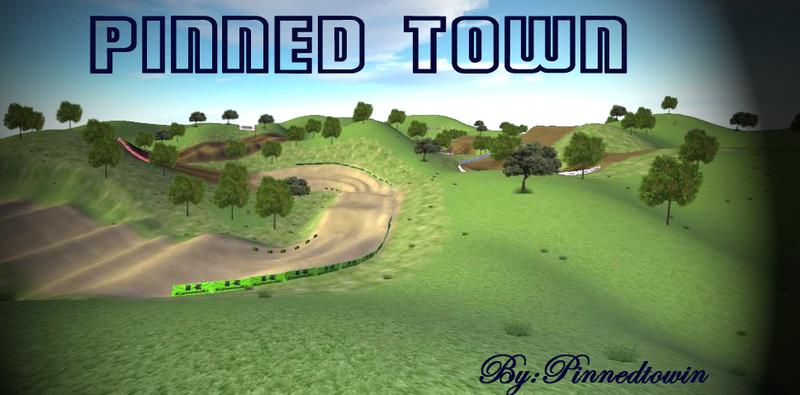 This track has a lot of elevation change but it makes for some awesome lines and fun jumps! I really tried to give the riders options on this track to keep a good replay value. I had a lot of help with beta testers and a special thanks to Wheels for making objects. I think this is a fun track and i hope everyone else feels the same way.
Beta Testers/Assistant creators- Mittocs, Wheels, Jones, Jack, Shack, Danny, Mikey , MButler, and Blitz. Thank you
Archview MX Park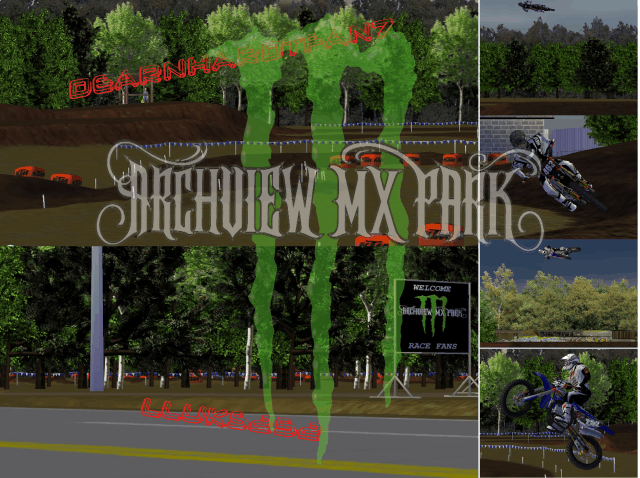 This track was created by myself (dearnhardtfan7) and lluks252. The track is Archview MX park. I definitely have to thank Erick for all of the help in making this track the best and most accurate replica it could be. Countless hours went into this track and it has definitely been the most fun of any of the tracks I have previously released. Thanks to JLV for creating such an awesome game, and for all of the continuous improvements that he is spending so much time developing. Thanks to the entire MX Sim community for all of the hard work and feedback that is constantly being forthput. I look forward to being a part of the progression of this game in the time to come.
Mantova - 26° Airoh Starcross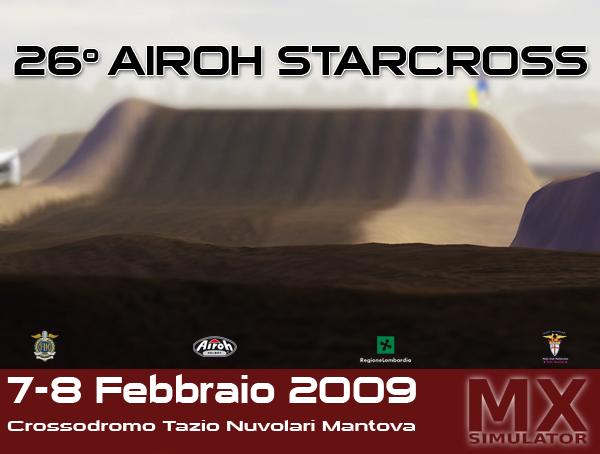 Crossodromo Tazio Nuvolari, Mantova
ground composed by 70% sand and 30% dirt from the Po river
built on a flat terrain with a wide variety of jumps
28000 peoples allowed in the track, with artificial hills raised to give all over the circuit field of view
track width 8 meters
starting grid with 35 gates
26th Edition of Mantova event
The two day, action-packed Starcross event presents a novel competition format like a tennis tournament where a field of riders battle it out in an one-on-one knockout over one lap each until just two riders remain. Eighty three riders are entered. Top riders automatically qualify for the final and are joined on the 1650m sandy track by other qualifiers. Mantova is a must for the enthusiastic Italian motocross fans and riders will be spurred on by a very enthusiastic crowd of supporters. Organizers report that more than 100 journalists from all over the world will cover the event.